Direct Cash Payments, Visa Canada team to increase availability of ATM funds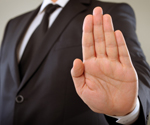 DirectCash, a provider of white label ATMs in Canada, announced that it has teamed with Visa Canada to provide Visa cardholders greater access to their funds. Starting this year, DirectCash's 7,600 ATMs, located primarily in high-value, high traffic tourist locations will begin accepting Visa.
DirectCash ATMs with Visa acceptance will offer greater utility and functionality than regular ATMs currently available in Canada. For instance, the Visa ATMs will accept all types of Visa cards — debit, credit and prepaid — with additional capabilities and enhancements to come.
"Research shows that travellers continue to rely on ATMs to obtain local currency when they arrive in a foreign country," said Sue Whitney, head of new products at Visa Canada. "Having DirectCash prominently display Visa branding on their ATMs, ensures that cardholders know they have found a safe and convenient location to withdraw funds using their Visa card."
"We're delighted to join forces with Visa to expand the services provided by our ATMs, reaching new customers and diversifying our services beyond traditional cash dispensing," said Jeffrey Smith, president and CEO of Direct Cash Payments Inc. "Visa's commitment to the ATM channel, the scope of its global network and the strength of its prepaid clients make Visa a perfect partner for us."
For more on this topic, visit the distributor/ISO/IAD research center.