Online Payment Gateway Architecture
Along with the trusted EU gateway provider, we can provide the whole package of a payment gateway architecture and direct merchant account. We are able to provide all the requirements needed to successfully operate a MOTO or e-commerce business.
The Online Payment Gateway Architecture Stands Strong
To mitigate fraud risk, merchant services direct takes care of foreign currency payments.  Reducing chargebacks is an incredible concern for businesses working with oversees companies.
The gateway system is provided with every direct merchant account we offer and is entirely PCI compliant. The gateway has been designed for the use of companies of every different size and allows for easy integration as well as automatic, manual, pre-authorized, and recurring bill pay.
The Reporter Tool works with the gateway to allow you to see all transactions, keep up with real-time reporting, and generate weekly statements, and review settlements and balances.
You can process payments in real time with a single gateway, and you can also pre-authorize and batch charges in over 140 worldwide currencies. In addition, you will be able to set up recurring payments, accept single (or one-time) payments, monthly billing, and it allows you to accept payments over the phone or email by using the Virtual Terminal.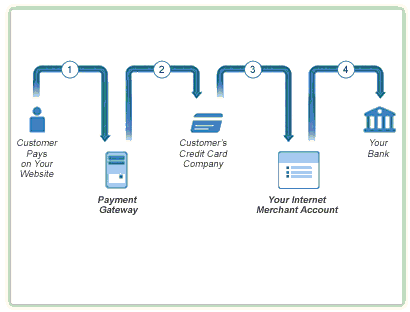 For example, a pharmacy merchant account payment gateway needs to be able to handle all sorts of transactions, including scheduled payments, lost goods recovery, order not delivered as promised and much more.
Orbit card services goes above an beyond to make sure your business runs efficiently.
Built-in Features:
Virtual Terminal
This is a feature that allows you to accept charges by phone or email. It allows for flexibility and is available for use worldwide as long as there is an internet connection.
Fraud Prevention
You don't want to find yourself dealing with numerous fraudulent charges. It can be hard to verify the legitimacy of an order while making the transaction. Orbit Card Services provided tools that deal with these issues and frees up your time to promote your business and build relationships with your customers.
Recurring Billing
Setting up recurring bill pay is simple with the gateway we provide, all that's needed is the customer's card information and billing information. This is an ideal solution for businesses that require monthly payments (i.e. memberships, subscriptions, club fees).
Getting Statistics & Statements:
With the gateway we provide, you have the capability to print out statements at any time and you will have access to your transaction statistics. These features are easy to use and great for analysis and presentations with our animated graphics.
Multi Processing Currencies:
It will be easy to grow your business internationally by being able to get paid in over 30 currencies.
Apply to day to get an obligation-free quote and join our numerous satisfied customers who have joined the modern market!
With our network of acquiring banks we can offer you a complete multi currency processing for your e-commerce or MOTO business. No additional exchange fees are applied.
And that is how our payment gateway architecture functions.
Get started today and fill out the application: [ APPLY NOW ] & be pre-approved in less than 48 hours!