Virtual Merchant App
Virtual Terminals are web-based software that allows business owners to accept and process credit card payments through websites, mail orders, or telephone orders. A virtual merchant app is one of the safest ways to work with monetary exchange because there is an extra layer of security. Virtual merchant mobile apps can really work to your benefit.
Virtual Merchant App – The Important Details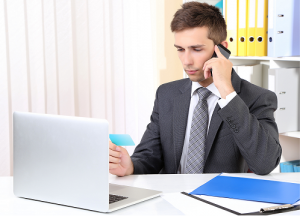 The following are the general features of Virtual Terminals:
• Continuously updated real-time reports of your account.
• Extremely low rates, starting from 1.50% (EU) + 0.20 EUR per transaction.
• Recognizes over 150 currencies worldwide and accepts all major credit cards.
• Crosschecks all addresses supplied by customers with the actual database to prevent fraud.
• Continuous dedicated technical support from our Customer Support team.
Virtual Terminal for MOTO Merchants:
Online businesses that operate on mail orders or through telephone orders can immensely benefit from Virtual Terminals. The globalized Virtual Terminal can function from anywhere in the world and process online credit card applications, provided that an internet connection is available.  Finding a virtual POS terminal is easier than finding a bank, especially in some remote international countries.
If you have a merchant account, you do not need to be physically present behind an office desk at all times to be able to process a credit card transaction for your business. All transactions can be managed in keeping with the highest standards of internet security that guarantees the protection of sensitive credit card holder details.
The entire process is as simple as asking for the credit card details of the customer yourself; the only difference being that it is usually done through an online form where the user has to input all their details. With the introduction of the Reporter Software, it is now even easier and simpler to process transactions. In case of customer complaints of faulty products or services, you also have the option of making refunds if required.
It is not surprising that virtual terminal fees from other companies can eat up your capital!
Virtual Terminal for Ecommerce Merchants:
The virtual terminal can also be used by ecommerce merchants who need to make sales through their websites. In the case of MOTO credit card processing, if a customer contacts you and inquires about a problem with the online order form or any other technical difficulty, you can easily process the payment by requesting for the credit card/debit card details of the customer and enter it into the system manually.
It is ingrained in the psychology of many customers not to trust small, dingy, and cramped stores with shabby websites because of the risk of fraud and having their credit card data stolen. MOTO processing is generally considered more trustworthy by the customer since they feel safer and more comfortable while personally giving their credit card details over the phone to a live person. Customers may also feel more secure after conversing with a live person and asking any questions they need to concern the product/service. Moreover, since MOTO processing can be carried out from anywhere, it is advantageous for the merchant as well since they do not need to be present at a specific location in order to process the transaction.
Your virtual merchant app just awaits your approval.
Get started today: [ APPLY FOR A MOTO MERCHANT ACCOUNT ] & be pre-approved in less than 48 hours!