Worldwide Merchant Services Overview
The concept of worldwide merchant services is not a new one.  Ships carrying cargo from continent to continent for exchange of good and currency has been around for millennia. What is new and exciting, however, is the speed and ease now businesses are going up online.
Worldwide Merchant Services Expands Global Economy
For a long time, banks have been purposely dealing with low risk businesses.This made sense because they had an interest in keeping their currency on hand. Since the explosion of internet businesses, more industry-savvy businesses, like Orbit card services, are picking up on the high risk business categories. The service that they provide is very welcome!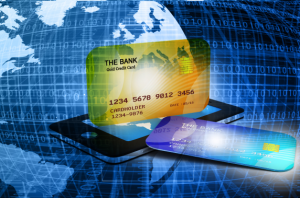 * All Major Credit/Debit Cards Accepted
* Low Rates & Great Features
* Professional Dedicated Support Team
* Quick Hassle Free Process
The primary focus of our scope of operations is the provision of merchant accounts equipped with online payment gateways that allow merchants in the United Kingdom, European Union and Worldwide to receive credit card payments through their own websites or Virtual Terminals.
By serving in our capacity as your merchant services brokers, we intend to empower your online or MOTO (Mail Order/Telephone Order) based business with our profoundly efficient, prompt, and entirely secure payment gateway solutions.
Merchant Service Europe Commerce
Our support team endeavours to provide constant support and personalized assistance in order to guide you for the entire duration that you keep processing. Moreover, there are no service charges or sign-up fees.
Accepting Credit Cards is vital for any online business today!


EU MERCHANT ACCOUNT
Offshore & 3rd Party

Direct Merchant Account

, own MID

Payment Gateway

, Server2Server API

Virtual Terminal

3rd Party Account

Direct MID

, where possible

Payment Gateway

, Server2Server API
Western EU banks for all EU/UK Merchants
For problematic high risk categories
HK and US solutions available
Offshore and International banks / IPSPs
Global Card Processing
Global Card Processing
Over 150 currencies supported
Multi-Currency Processing
E-commerce, Recurring Billing, MOTO
E-commerce, Recurring Billing
High risk accepted (Adult, Gaming, Herbal…)
Pharmacy Merchant Account
Latest Anti-Fraud (3D Secure, CVV, AVS)
Replica Merchant Account
No up-front fees, no safety deposits
3rd Party accounts, own MID if possible
No transaction limits of any kind
From

1.50%

From

4.00%

Details Apply Now
Details Apply Now
Worldwide merchant services are available for you right now via Orbit card services. Apply today!